The Soča river, in Slovenia
The Soča River is located in the west of Slovenia (map below).
It emerges onto the surface as a karst spring inside Triglav National Park in north-western Slovenia's Julian Alps.
The river flows southwards, past the towns of Bovec, Kobarid, Tolmin and Nova Gorica.
After 137 kms, it discharges into the Adriatic Sea in Italy, where the name of the river changes to Isonzo.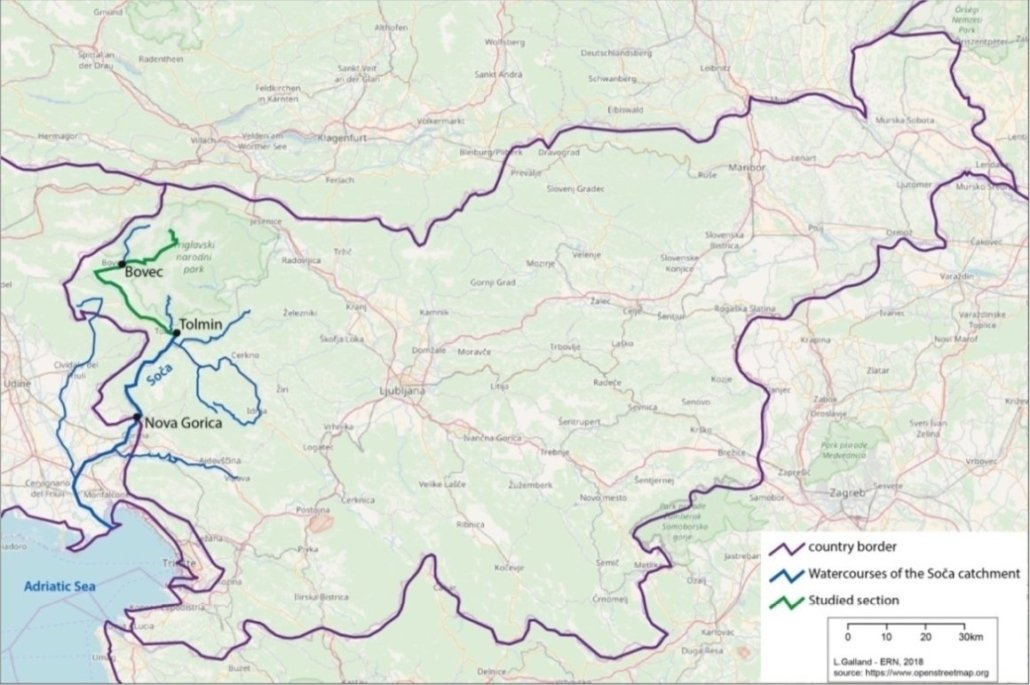 Location of the Soča catchment area including the section studied
The section studied is the upper Soča River (green color above).
It stretches from the sources to the Tolminka confluence, downstream of Tolmin.
Known as the most beautiful and wildest part (Figure 8), itis 57 kms long, 41% of the total length of the river.
Downstream, the river's hydromorphological conditions are very different: including at least 5 big dams, many anthropogenic modifications, urbanisation, agriculture, water withdrawals…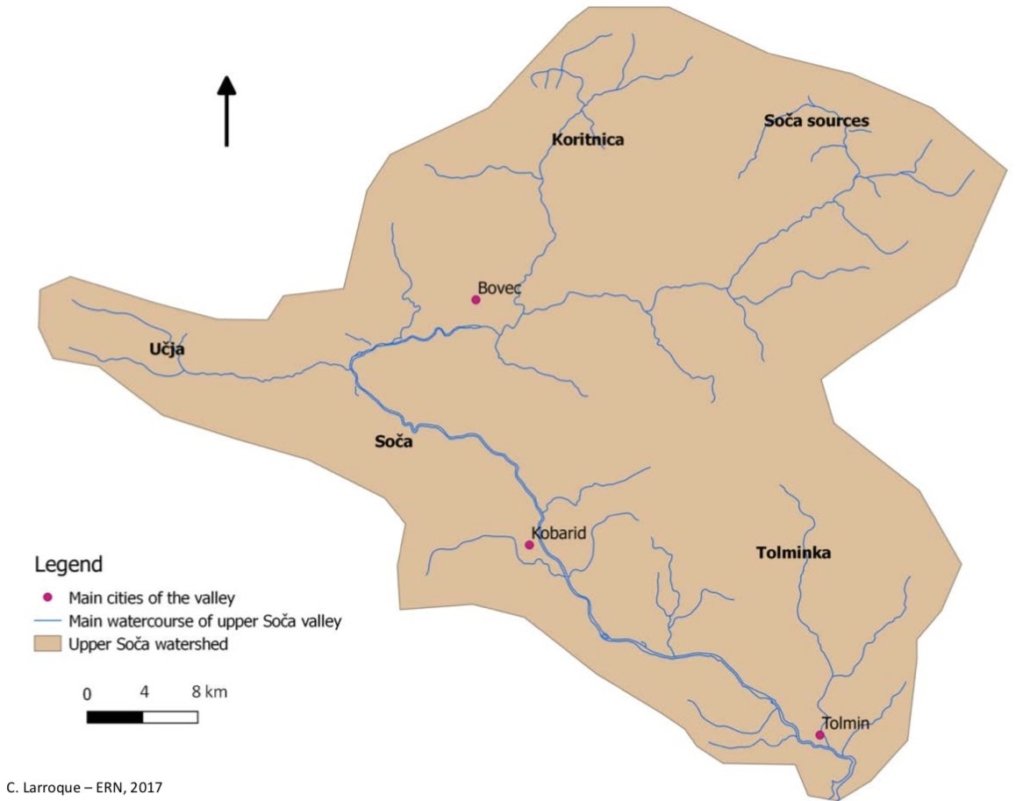 Catchment area of the section studied of the Soča
Discover the other pilote rivers