Open Rivers : Third weir removed on the Tardoire!
At the Forges du Buisson site, the Tardoire is unrecognisable. Or rather, it has regained the image of a free-flowing river. Just a few weeks after the weir was removed, the riverbed is clear and the habitats and flows are already diversified. The sediment from the old reservoir has been spread over the right bank and, at the request of the owners, the old reach, some 50m long, will remain in the water, providing a bucolic setting for the site. This took 30 days. A hydraulic annex upstream of the site was reconnected. This type of habitat on the Tardoire is a refuge and breeding ground for many species.
Congratulation off to the Tallet company, which has been carrying out these projects on the Tardoire with great dedication and expertise from the outset!
The last structure on the Peyrassoulat site will be dismantled at the end of June. Preparations for the worksite are already underway, including the temporary impoundment of the work area and the access track. Archaeological excavations will be carried out in the old reach and at the weir when it is dismantled.
A short film is being made to document this project and the 4 removal on the Tardoire. The interviews are already in the box. In mid-June, the Koox production team were able to shoot some beautiful images.
This restoration project on the Tardoire and the documentary film are being produced with financial support from the Open Rivers programme, under the SYMBA's supervision and in partnership with ERN. More infos 
© SYMBA – Main weir and weir distributor at the Buissons forge site
© SYMBA – Main weir on the site of the Buissons forge
© SYMBA – Weir distributor at the Buissons forge site © ERN – reach after works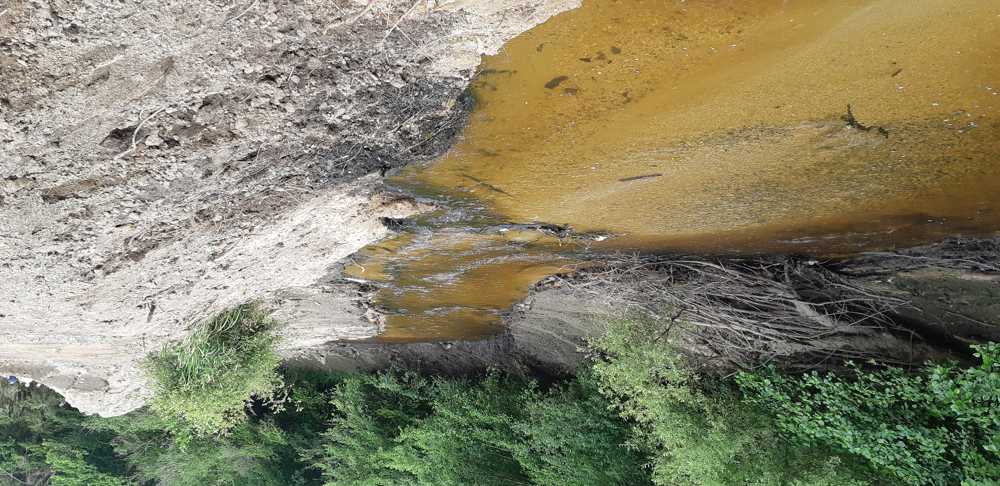 © ERN – Tardoire dans l'ancienne retenue